Noah's Arkansas
semi-finalist:
The O'Neill's National Playwrights Conference
"Bogard's script is solid,
intelligent, funny,
and often profound"
- Martin Denton, NYTheatre.com
read the full review here.

Synopsis:
In a small Arkansas town, Wayne and his second wife, Lizzy, prepare their well-appointed trailer home for the annual summer visit of Wayne's 14 year-old son, Michael. Wayne is surprised to learn that this summer Michael's visit is permanent and that he won't be returning to live with his mother in Tulsa. The adjustment is cataclysmic as these two hardheaded Riggins boys explore what it means to trust and to be father and son.
In Act 3 the family delves to deeper, darker places when Michael takes his Grampa Lester to the lake. There, in the dried out lake bed, it becomes clear that the old man has no intention of returning home.
Breakdown:
Cast - 2 f.; 4 m.; 1 f. offstage voice
Set - single interior with inset, flexible.
Runtime - 2 hrs with 1 intermission.
Production history - 2 staged readings and a workshop showcase performance, NYC.

"the next generation of great American theatre is about to take center stage."


-N. Havey, Huffington Post, read the full review here.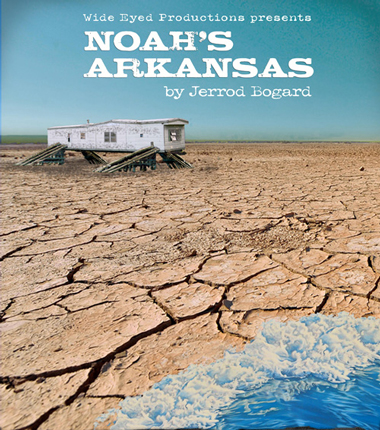 "cooks with action and conflict
that grips us. This is a high-level professional production"


-Richmond Shepard, Lively-Arts.com, read the full review here.