THEFT by Jerrod Bogard

Synopsis:
As a psychiatrist, Dr. Jonathan Featherstone spent his life inside other peoples heads. He should have spent more time in his own. After he's assaulted while jogging, the's doctor receives a jolting wake-up call.
" ... Theft is wonderfully smart,"
-- Martin Denton, NYTheatre.com
read the entire review here.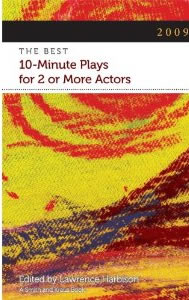 NOW IN PRINT >> Click here.
The Best 10-minute Plays for 2 or more actors: 2009.